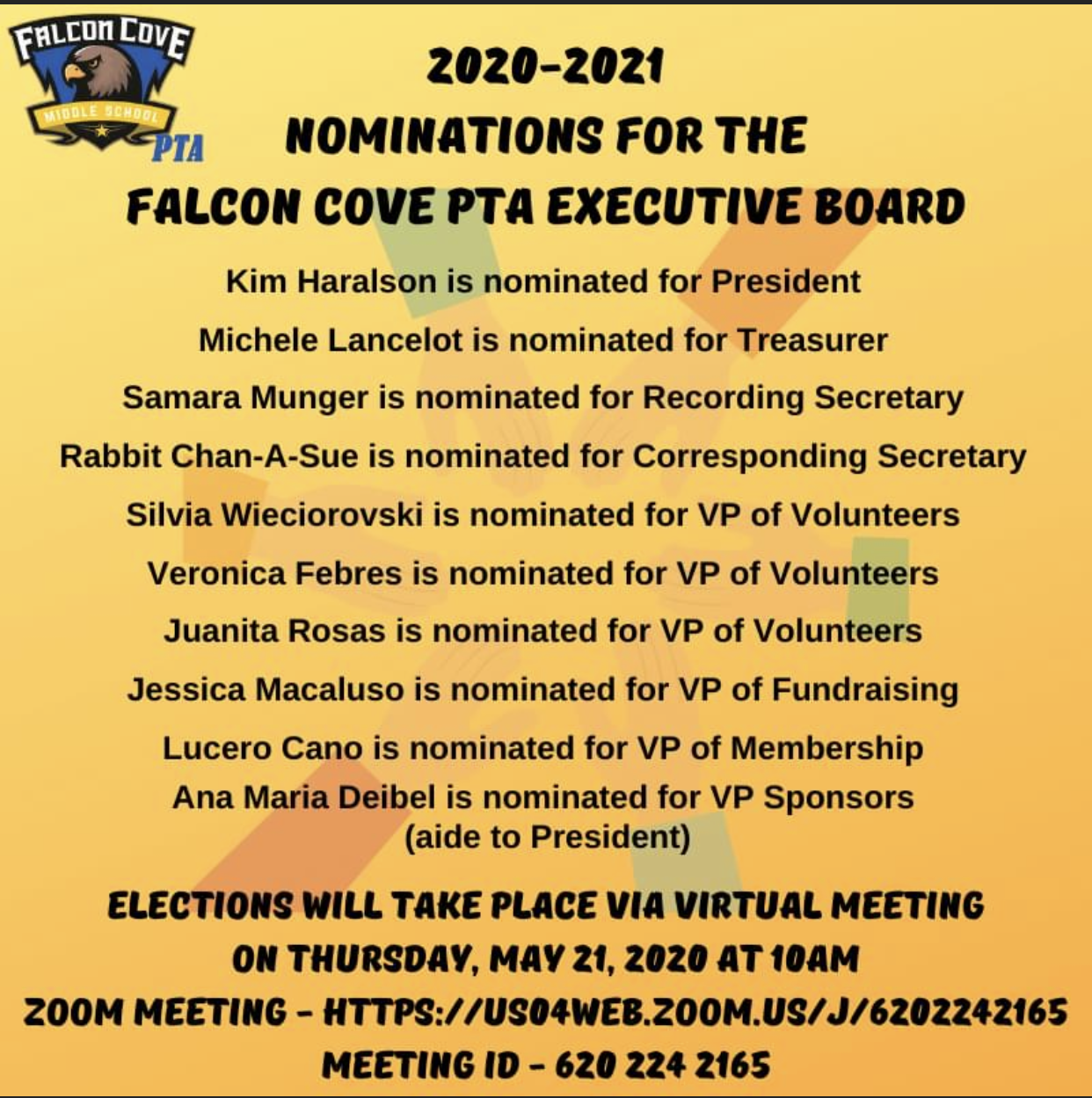 Zoom General PTA Meeting Link:
https://us04web.zoom.us/j/6202242165?pwd=dTUwUk1rMk4rYUUrSkVXekpURXQ0QT09
Password: FCMSPTA
We hope everyone is staying healthy and safe. We miss all of the FCMS students, staff, families, PTA members, and volunteers. Here is a link from the National PTA for additional information to help navigate through this health crisis. We are thinking about you all and hope to see you in the near future.
National PTA Launches Webpage to Support
Families and Educators During COVID-19 Crisis
As all of us navigate this health crisis, we want to ensure that you have access to the tools, resources, and most importantly—the community of peers—that can help you manage your family easier and do your job better through this unprecedented time.
To help you, your family and your school community, we have created a webpage available at PTA.org/COVID-19. Among the many resources on the webpage are:
Guides for families on social and emotional support, learning at home and healthy habits
Tips for educators to teach from home, support their students and for self-care
Strategies for PTA leaders to meet the needs of their school community and sustain their PTA throughout the pandemic.
While our utmost priority is speaking up for the health and safety of all students, educators, staff and families, we are also committed to YOU, our PTA members. If there is a resource you need that isn't yet on the webpage, please tell us via this survey.