📢 Please support our Sponsors 📢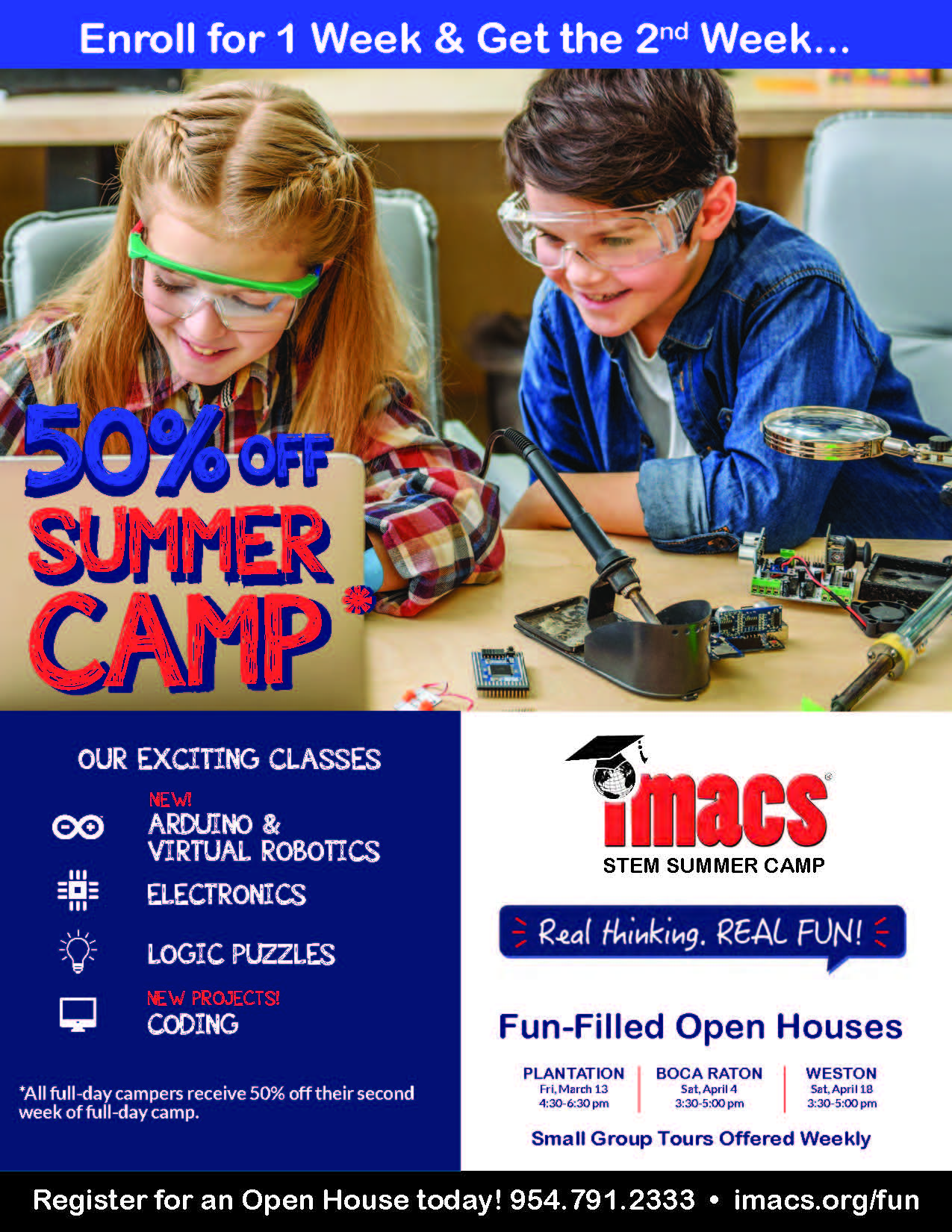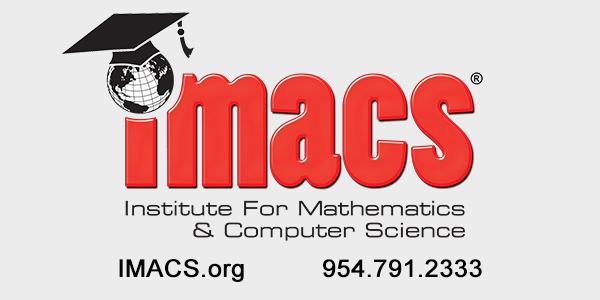 Make summer count!
At IMACS, we've been combining serious academic benefits with fun and excitement for over 25 years with our carefully crafted classes and expertly trained instructors. Our STEM Summer Camp immerses girls and boys in fun-filled academic pursuits: Coding, Virtual Robotics, Electronics including Arduino projects, and Logic Puzzles.
Weekly sessions run Monday through Friday. In just one week, campers substantially explore and expand their intellectual world. Full Day & Partial-Day programs offered for grades 1-12. 50% OFF 2nd week of Full-Day Camp. Centers in Plantation, Weston, and Boca Raton.
Call: 954.791.2333 or visit www.imacs.org/fun to RSVP for one of our Open Houses:
• Friday, March 13th 4:30pm to 6:30pm, Plantation
• Saturday, April 4th 3:30pm to 5:00pm, Boca
• Saturday, April 18th 3:30pm to 5:00pm, Weston
Can't make an Open House? Weekly Tours are also available at each of our locations. Sign up today at www.imacs.org/fun to give your child the IMACS Advantage!